Adria International School – Education for the Future, Now Also in Kvarner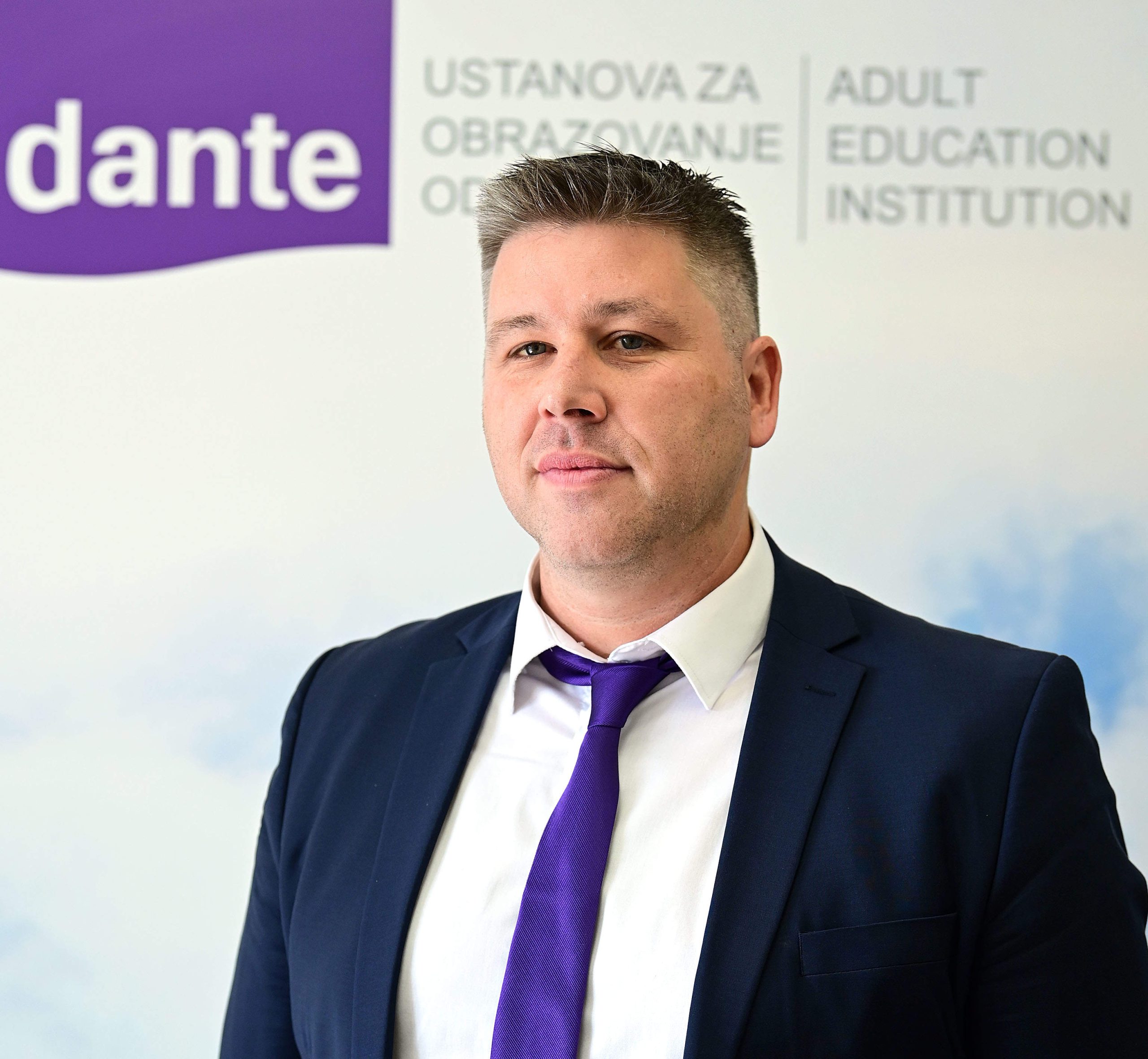 Following numerous queries regarding the motivation for opening an international school, and based on our previous experiences with the education sector, we have decided to investigate the matter in more detail with our founder, mister Andrej Marušić.
The world of education is not new to you. You are principal of Adult Education Institution Dante, which has been offering adult education programmes for more than 30 years. What would you say how much education is worth today, and are people ready to invest in their knowledge more or less than they used to?
Yes, nowadays education is undoubtedly valued. I would dare say even more than in previous decades, which were marked by a certain apathy and lack of faith in regard to investing in oneself. Statistical data shows that Croatia, unfortunately, still has a low level of participation in adult education programmes. However, it must be said that, owing to numerous European projects and state-provided financial support, this situation is slowly changing. Our Institution has done its part through participation in over 50 European projects, wherein citizens are offered numerous free education programmes. Apart from that, we take part in a large national Vouchers project, by means of which all unemployed persons can attend free education programmes.
What made you go down this path in the first place?
I have always been surrounded by persons involved in education, which was one of the most frequent conversation topics. In, now distant, 2007, I was presented with the opportunity to take over Dante d.o.o. school from its previous owner. At the time, Dante was synonymous with learning Italian, and today, I dare say, it is much more than that.
You are also a licensed trainer of the Curriculum globALE programme (so, you train other education workers) and president of the Association for the Development of Human Resources and Adult Education HGK (Croatian Chamber of Economy) – what are your thoughts on the education system in Croatia, what would you say is a burning issue?
I believe education to be the most important resource for the future of any country, including Croatia. I do not like to talk about issues, I would rather think of them as challenges. I would dare say that every change starts from the individual. This is perhaps most evident in education. More intense collaboration between competent authorities and education providers, i.e., education institutions, would certainly be welcome. Practitioners often feel as if they are left to their own devices, and they need to be empowered in this respect. I would also like to see more representation of so-called alternative modes of education in our education policy, which includes international schools, and in such a way that their particularities are recognised and a right to a different, not privileged, treatment in regard to regulations governing their work is acknowledged.
You are one of the authors of the recently published "Učimo zajedno učiti i poučavati" (Let us learn how to learn and teach together) manual. Do the children of today know how to learn? In other words, do they learn to obtain a grade, or to really acquire new knowledge?
Today, unfortunately, students are more often experiencing difficulties with concentrating and acquiring new skills and knowledge. Also, one is given the impression that practical knowledge is slightly less valued. We are witnessing children believe to be learning for a grade, rather than recognising knowledge as an investment in life. This is something that we have to change.
What do you look for when choosing teachers and lecturers to work with? Do teachers in Adria need to have some special skills?
When choosing teachers, we are always guided by principles of professionalism and humanity.
All of our teachers are experts in their respective fields, but they also have interesting life and professional experience, as well as excellent knowledge of English. On top of that, we also value their commitment, openness, collegiality and creativity.
How did you came to the idea of opening an IB programme kindergarten and school?
The motivation for opening such an institution came out of a desire to offer to these parts and our community a different approach to educating children, which would consolidate the best that the education tradition in Croatia has to offer with international practices. Kvarner is experiencing an economic boom, and investments in the Port of Rijeka, construction of Porto Baroš, renovation of existing, as well as the construction of new hotels, resorts, etc., are in progress. These are mainly foreign investors, which have relocated to these parts not only because of business, but also to start a new life, often living apart from their family due to not being able to have their children educated in English. There are also quite a few returning expatriates who also want their children to continue their education in a school as similar to the one they had already attended abroad. Likewise, a growing number of Croatians wishes their children to have an internationally recognised and conceptually different education. This is, therefore, why we truly believe that both the local and the broader community will benefit from this project.
Although the IB programme is already being implemented in Croatia in Zagreb and Split, is Adria International School the first that will be offering such a programme from kindergarten to college?
Yes, you are right. As far as we know, we are the only school in the Republic of Croatia offering all programmes from kindergarten to college under one roof. I must say, though, that this year we are still not offering the Diploma Programme, but by the end of the year, we will have started preparing for its implementation too.
Why Opatija?
Opatija is located between Rijeka and Istria, which makes it more accessible to interested families, for example from Istria or the neighbouring area. Besides, it is a city that has all the infrastructure of bigger cities, while still being small enough to offer a humane environment for children, with numerous things to do in nature, by the sea, and in the hillside, as well as exhibitions, concerts, galleries, etc.
Schools offering this programme are present in 159 countries, and their number just keeps growing. Do you think that there are enough people interested in this kind of education in Kvarner?
Absolutely. By way of its location, Kvarner has always been internationally oriented. It is a region open to new experiences, being aware of the importance of looking towards the future. The number of calls that we have received these past few days only confirms that. Suffice to say that people have expressed interest to pre-enrol not only for the next year, but also for 2025.
The school is for everyone, but since classes will be conducted in English, it is particularly oriented towards children of foreigners that often change their place of residence and school. Do you have any information how many families like that are there in Kvarner, i.e., how much is the founding of the school connected with current events here; have you already contacted companies that employ foreigners?
Yes, everything you said is true. The school offers a solution for children of foreigners who have limited knowledge of Croatian, have lived in Kvarner for a short time, or are about to move here. Thus far, we can say that there are more of them than we previously thought. Sometimes these are families where one parent is from Croatia, and the other is a foreigner, and sometimes the whole family is from abroad. Some come to these parts for personal reasons, others are fascinated by the natural beauty and our way of life, and some see coming here as an opportunity for investment and starting a business. Also, we have been in contact with companies that hire foreigners, which wholeheartedly support this initiative, since they see it as an opportunity to attract foreign experts to these parts.
Finally, tell us something about future plans for the school.
In the future, we see Adria International School as a leader in internationally recognised education in English in our region and beyond. Following our successful candidacy, we plan to become a IB World School in year 2024 and introduce the Diploma Programme in the following two years, thus offering comprehensive education from 3 to 19 years of age to all those who wish to offer their children an education for the future. Also, we would like to improve our current location by equipping it with state-of-the-art technology and constructing a STEM park.