Lower primary classes are for children aged 6 to 10, and they include the 1st through 4th grade of primary school. In this programme, students are empowered to actively guide their own learning and, thus, develop independence, curiosity and readiness to take responsibility for their own progress.
The aim of this approach is the development of a person, who will be equipped with the knowledge and skills to take action for their own well-being, as well as the well-being of their community.
Lower primary classes curriculum is based on a transdisciplinary approach, going beyond the confines of individual subjects and allowing for a deeper and more comprehensive understanding of concepts by making connections between different subjects, topics and areas, which is necessary for the development of the students' full potential and the continuation of their education at higher levels.
The programme combines the outcomes of Croatian subject curricula and six transdisciplinary topics appearing in the IB Primary Years Programme:
WHERE WE ARE IN PLACE AND TIME
HOW DO WE ORGANISE OURSELVES
Expanding upon these topics each year, the students acquire content in mathematics, language, science, visual arts and music, and physical education.
Each department has two dedicated class teachers, who alternate according to their preferences, expertise and experience, all the while taking into account the students' interests.
Other advantages of the programme
All students have the option of taking additional or remedial classes, where they are provided with continuous learning support or enrichment of content covered during regular classes, and they are also offered the possibility of participating in extracurricular and out-of-school activities, so as to further develop their proclivities and talents.
Student progress and activity is registered and presented to parents on a daily basis, and much attention is given to documenting activities and descriptive monitoring of student progress throughout the year.
At the end of the school year students are awarded a diploma that contains numerical grades.
Our teachers
The school's quality is dependent upon the openness and readiness of teaching staff to learn and implement best education practices. A good teacher is also a good student, and this is definitely true for each member of Adria's teaching staff. Their strengths are the result of their rich and diverse working and life experience, as well as exceptional competence and dedication to working with students.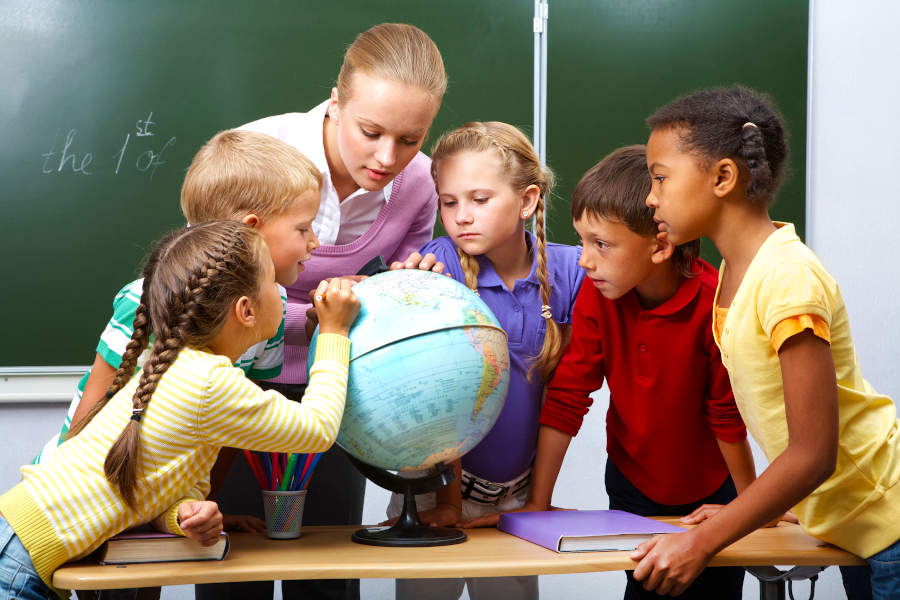 Frequently asked questions