Program for students aged 11 to 16 is intended for students enrolling into the fifth, sixth, seventh and eighth grades and the first and second grades of primary and secondary school, respectively. Students attending this programme are ready to discover and use their full potential, be independent learners and develop a deeper understanding of their environment.
The programme's curriculum is interdisciplinary, i.e., focused on uncovering and making connections between different subjects and their content, which has been proven to contribute to a more comprehensive and deeper understanding of concepts and the world. It encourages students to be active participants of their own education, as well as to share experiences and knowledge and respect different attitudes and opinions.
Leaning at this age is organised around eight groups of subjects:
LANGUAGE AQUISITION AND USE
INDIVIDUAL AND THE SOCIETY
Within each group students are familiarised with subjects and content aligned with both the national and the IB MYP curricula. The content and subjects complement each other in a spiral fashion and lead to the final outcome, which is the students' mastery of a particular subject group, their ability to apply knowledge in real life, and the development of critical thinking and problem-solving abilities.
What else is included in the programme?
Interdisciplinary learning involves the connection of content, concepts, and themes from at least two subject groups, which ultimately enables students to observe a problem/situation from the perspective of multiple disciplines.
MYP projects encourage students to reflect on their learning and results achieved, as well as the need for additional learning.
Community project
– eighth grade of primary school and first grade of secondary school – and
Personal project
– second grade of secondary school.

They are aimed at developing problem-solving skills, independent decision making, time management, and planning and planning and organisation skills.
Focus on individual needs
Each year, students choose elective subjects and extracurricular activities according to their own needs and the needs of their local community.
Interdisciplinarity in this programme encourages integrated learning and teaching with the aim of developing different skills, as well as skills connected with STEM, which pertains to science, technology, engineering, and mathematics. Apart from content within the regular programme, students are also offered different extracurricular and out-of-school activities, whereby they can further their understanding of STEM areas.
Our teachers
Adria is led by a team of experts dedicated to progress of education and care for each student and employee. Their task is to ensure optimal conditions for the school's development and connect it both to the local and global community it is part of. On this path they are constantly learning how to be prepared for future challenges and work effectively with and for people.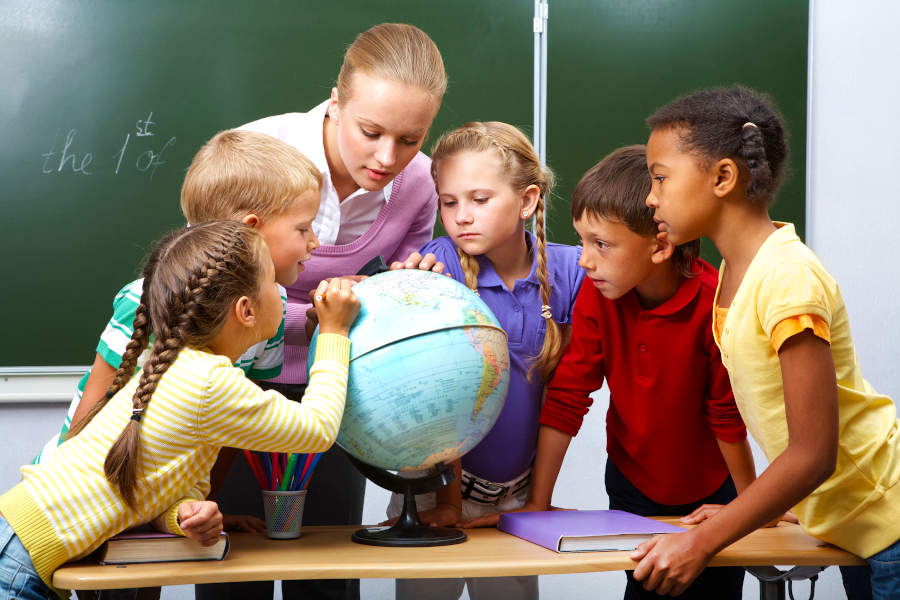 Frequently asked questions