Are you still hesitating about choosing a school for your child?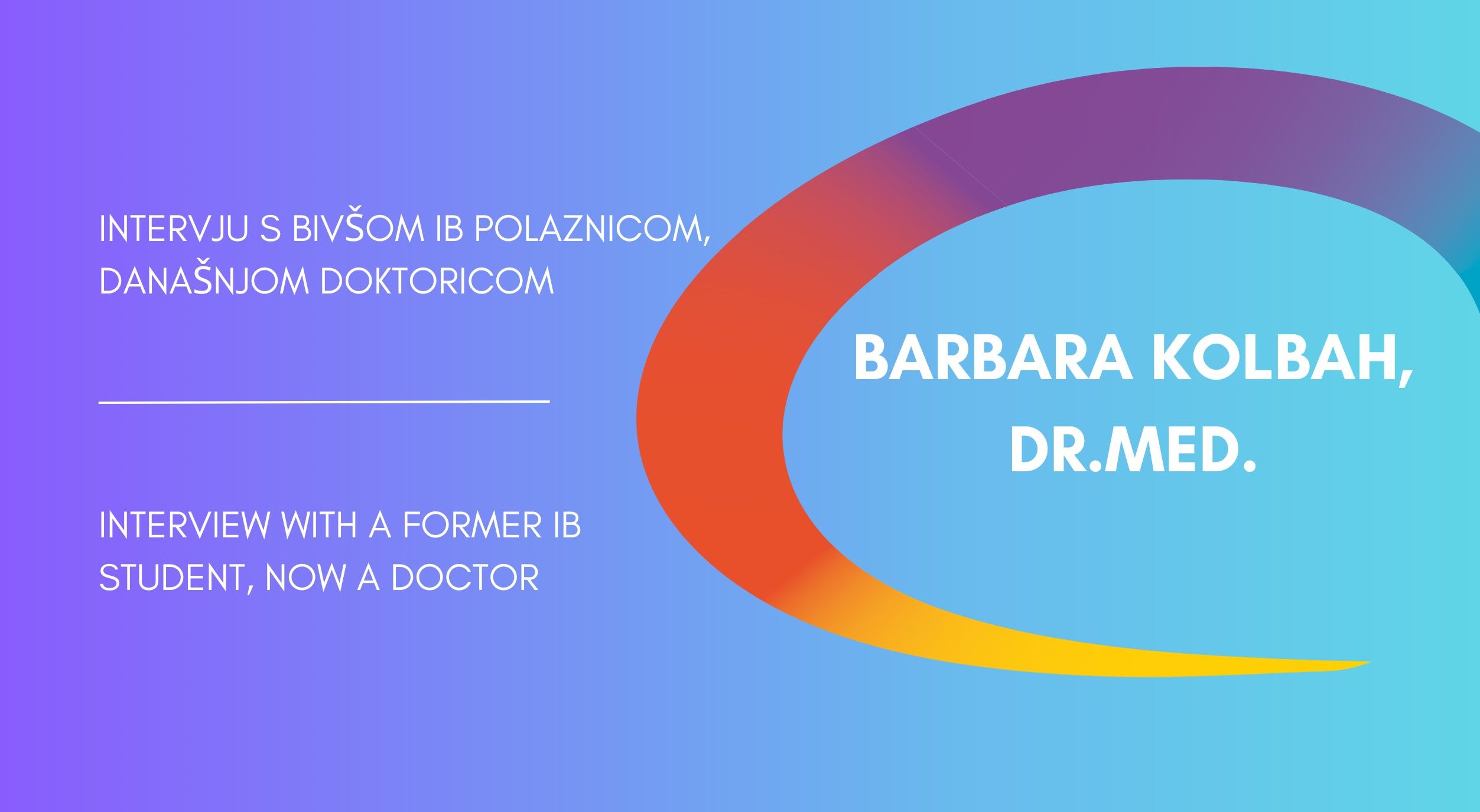 Watch the interview with Barbara Kolbah, MD, and see why the IB program is the best possible choice for your child. In this exclusive interview, Barbara will share her firsthand experiences as an IB student and offer valuable insights into the impact of the IB system on her educational journey and personal growth.
Discover how the IB program equipped her with critical thinking, problem-solving skills, and more, contributing to her successful career as a doctor.
"At the end of the highschool years, when I finished the Diploma programme I got invited by different universities. If I had wanted to, I could have gone to some of the best schools in the world. The IB diploma gives you the unique opportunity to do it because it's accepted and recognized worldwide."