Chocolate festival in Opatija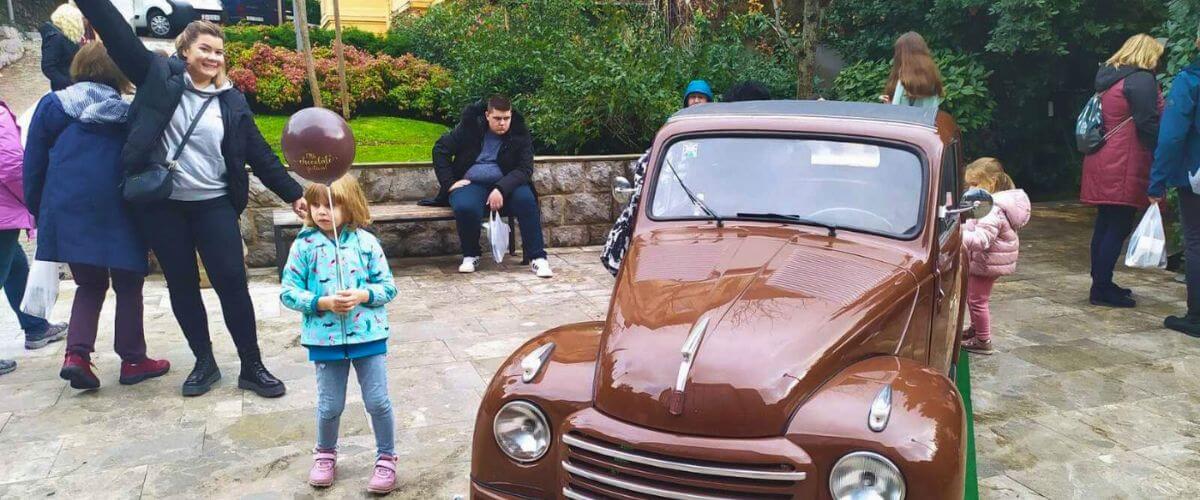 Participants of the EY and PYP1 programs visited the Chocolate Festival in Opatija on Friday, November 10, 2023. They came to the grand opening and walked around the Gervais Center and saw numerous chocolate creations such as dresses and animals.
They learned how chocolate is made and had the opportunity to taste various types of chocolate. PYP 1 students then walked through Angiolina Park and visited the pavilion where the Zotter chocolate factory was exhibiting. They had the opportunity to taste liquid chocolate and a particularly interesting caramel chocolate.
At the end of the day, the students had the opportunity to break chocolate at the Choco Crash workshop at the Continental Hotel, which was particularly fun for them.