Lecture on the EMI educational system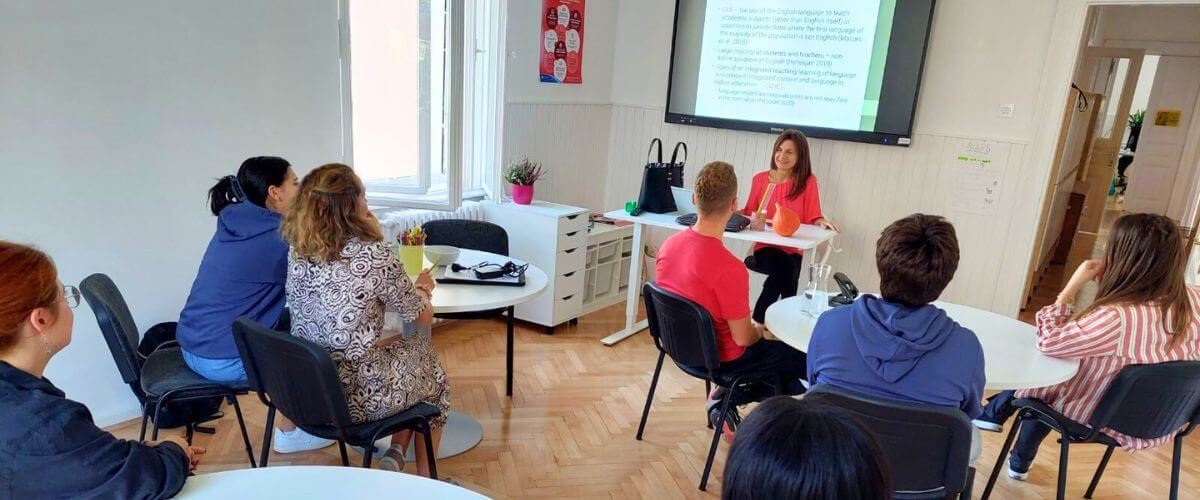 On Monday, October 9, 2023, Ph.D. Branka Drljača Margić, a professor from the Faculty of Philosophy in Rijeka, visited our school during the European Night of Researchers.
During the visit, she held a lecture on the EMI (English–Medium Instructions) educational system. EMI refers to the use of English for teaching school subjects (other than English itself) in countries where the majority of the population does not speak English as a mother tongue. This approach has developed due to the global expansion of the English language, fueled by the rapid advancement of the Internet and technology. In many countries around the world, where English is not the main language, there are schools in English.
EMI has many benefits, including fostering global communication, access to educational resources, support for cultural exchange, and preparation for careers in an international environment. It also prepares students for standardized tests in English and opens doors to higher education abroad. In scientific and technological fields, where English is the language of research and innovation, EMI plays a key role.
This lecture is in line with our goal to prepare students for all future challenges in the modern, globalized world.