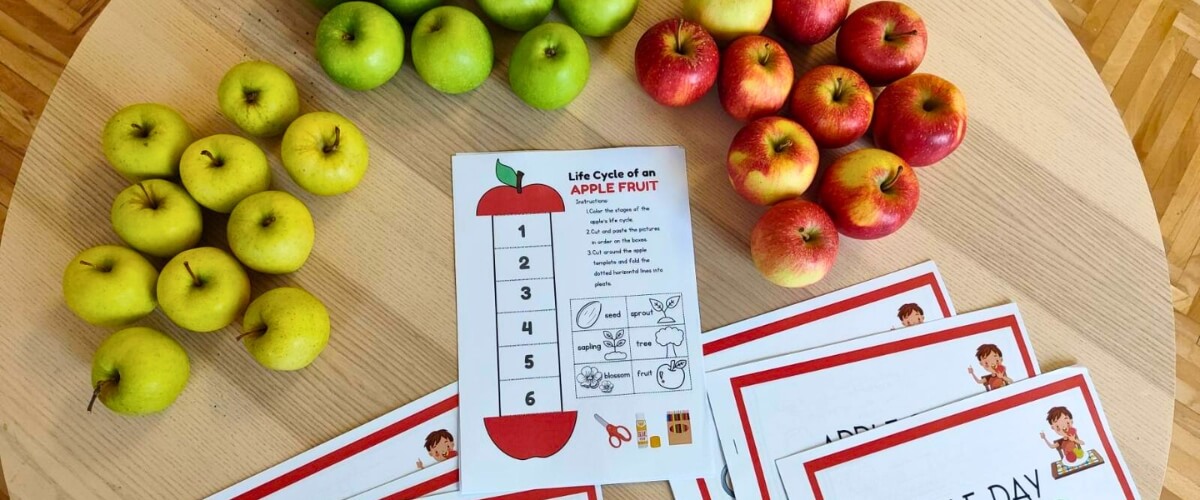 PYP students celebrated Apple Day with great enthusiasm by exploring this juicy fruit through all their senses. First, they carefully cut the apples, revealing their inner world. They observed the cross-section of an apple, admiring the symmetry and multi-colored layers.
After that, it was time for a real treat – apple tasting. The sweet, crunchy taste of the fruit enchanted everyone present, while the juices of various varieties satisfied their palates. Students discussed different types of apples and their specific characteristics.
The most important lesson of the day was learning about the life cycle of apples, from seed to ripe fruit. They learned how apples are grown, harvested and distributed around the world. Apple Day left a deep impression on students, encouraging them to appreciate nature and recognize the importance of a healthy diet.